We are a church family so all ages are welcome at our Sunday Services!
We have an area at the front of church specifically for families with young children so that they can see and engage in what's happening. We encourage you to chat quietly with your children to explain what's happening or answer any questions they might have – that's how they learn after all!
There are tables to sit at together and activities provided – each table has a 'family box' containing a children's Bible, playdough prayers, pens, pencils, glue etc.
At the front of the family area, there are a small selection of books, Bibles, puzzles and prayer bears for everyone to use.
Apart from the first Sunday of the month, the children go out to the Spire Centre during the sermon to learn about the Bible passage together.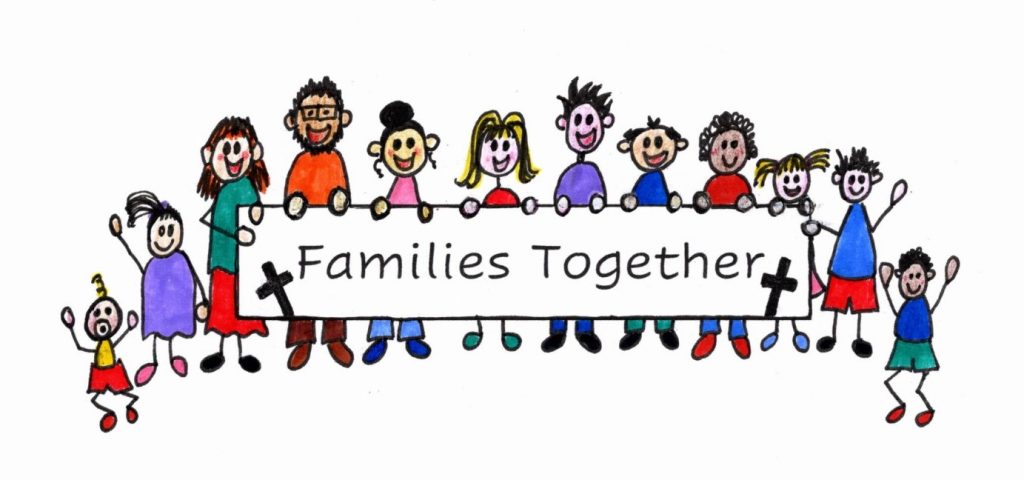 Join us after the morning service (2nd Sunday of the month)
for lunch in the Spire Centre (pre-school room)
12(ish!) until 1:30pm

An opportunity to get together with other families in church, play, chat, learn about and share life with God together.
Dates for 2023….
Sunday 12th November (after the Remembrance Sunday Service) – lunch will be provided
There won't be a Families Together gathering in December as the second Sunday (10th) is our Christingle Service in the afternoon (4pm) – hope to see you there!
Families Together will resume regular gatherings in the New Year! 2024 dates to be advised…
If you would like to come along do let Nicky know –
Nicky Boardman – Family Ministry Co-ordinator at family.ministry@ccwsm.org.uk