Everyone is welcome to log in and watch the annual Deanery Service of Light. This was to have been held at Christ Church this year, but for obvious reasons will now be online. Please click on this link to the Locking Deanery's website to view the service.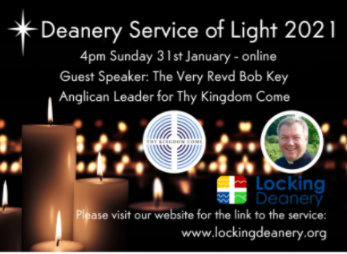 We regret to say that, following Government guidelines, this event will now not be taking place. Click here for the details of future dates when we hope to be up and running again.
Because of the current Lock-down, unfortunately we have had to suspend all our regular groups and activities. Watch this space for more information in the coming weeks.