CORONAVIRUS NOTICE – Our group is closed until further notice. We are following the Government and Church of England Guidelines and will re-open as soon as we are able and have a team ready. In the meantime, please do follow us on Facebook @christchurchbabyandtoddlergroup and join Nicky for the weekly Facebook Live sessions (these will recommence in September)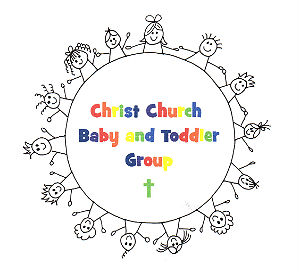 Wednesdays 10:15 – 11:45 am during term time
Entrance is £2 for one adult and child per session (50p per extra adult and child)
The first part of the session is a time for free play. We have different zones for Baby Toys, a Home Corner, Art and Craft, Books and Puzzles, Sensory Play/Theme Area and the Big Toys Zone!
We have a variety of toys including slides, tents and tunnels, small ball pit, puzzles, construction toys, small world (such as Happy Land), role play toys and books to encourage all areas of development.
We have an Art/Craft activity during the session, which is linked to the theme of the week.
A range of refreshments are available throughout the session in our Café area.
After tidy up time, we all come together to hear a story connected to our theme for the week and sing songs.
OUR AIMS
To bless Parents/Carers and the children in their care by providing a welcoming, safe and supportive group where they can meet, play and spend time in friendship with others in similar situations.
To show God's love in action through the service of a Christ centred team.
To gently teach God's word through stories, craft, songs and prayers. To be a signpost to other family events and services in our church.
For more information contact, click here to send a message to our Family Ministry Co-ordinator, Nicky Boardman.
Dates and Themes for this term: